Lieutenant Colonel Mahendra Singh Dhoni(also known as Mahi) is an Indian cricketer who captained the Indian cricket team from 2004-2017. He has won the ICC trophies in the history of cricket. He has scored the highest number of runs in One Day International(ODI'S) Matches with more than 10,000 runs. Mahendra Singh Dhoni is the first wicket-keeper and right-hand batsman who has than hundred stumpings in ODI'S matches.
Dhoni has played his first debut match with Bangladesh(2004) and tests match with Sri-Lanka(2005). He had been awarded awards together with ICC ODI player of the year, Dhyan Chand award, Padma Shri award, he has also been awarded an Honorary Lieutenant Colonel in 2011. Meanwhile Mahendra Singh Dhoni has many captaincy records such as ODI'S, Test, and IPL matches.
Captain Cool was born in Ranchi on 7th July 1981. He belongs to a middle-class Rajput family. He has studied at DAV Jawahar Vidya Mandir, Jharkhand, where he shines in football and badminton. Mahendra Singh Dhoni has been selected for district and club level matches. He was selected from club matches in 1997, Mahendra Singh Dhoni started playing cricket when he was 14years old. Mahendra Singh Dhoni had known for his integrity, effortless behavior.
Personal Life
Mahi was born and raised in Ranchi. He was born to Pan Singh and Devki Devi. He has an elder brother Narendra Singh Dhoni and a younger sister Jayanti Gupta. Mahendra Singh Dhoni married Sakshi Singh Rawat on 4th July 2010. And they gave birth to a cute and adorable daughter Ziva on 6th February 2015.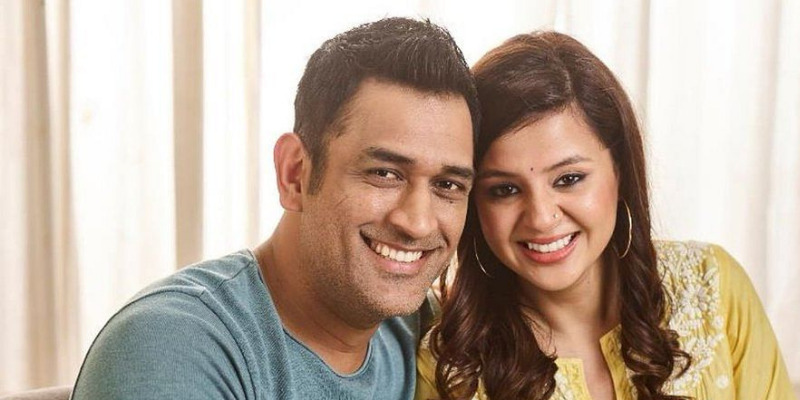 His father is a manager in MECON  and his mother is a housewife. His sister is an English teacher and his elder brother is a politician at Samajwadi Party. Well, Mahendra Singh Dhoni's wife is a hotel management graduate from IHM, Aurangabad and she was once the director of  MSD Alamode Private.Limited(Delhi).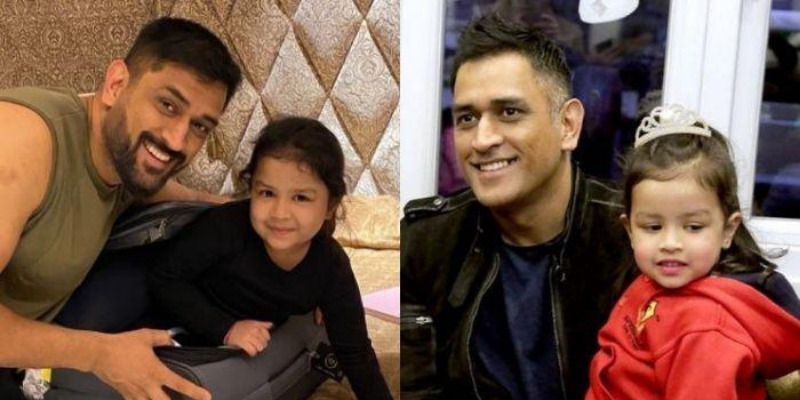 Career
Early Careers
Captain Cool started his career as Ticket Inspector with Indian Railways at Kharagpur railway station from 2001 to 2003. Dhoni was then selected to play for the Central Coalfields Limited team in 1998. Then he had played for Bihar Cricket Team at the age of 18years in 1999-2000, he had scored half-centuries against  Assam Cricket Teams. Mahi was then shortlisted for Jharkhand Cricket Team in 2003, here Mahendra Singh Dhoni had scored a century against Assam Teams and has won Duleep Trophy.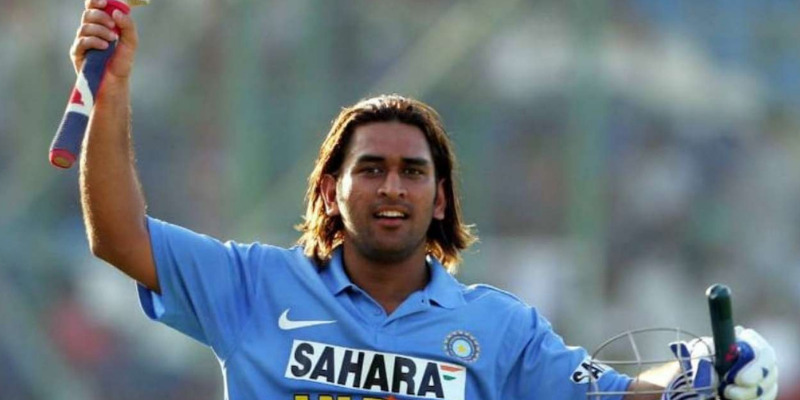 Mahendra Singh Dhoni has started gaining recognition for his hard work and diligent performance. Then he played his first debut match for the Indian Cricket Team in 2003. Dhoni has done wicket-keeping with 7 catches and 4 stumpings in the match. Continuing his good performance he won the match against Pakistan. Well in that match he was having long hair so at award distribution the PM of Pakistan told Dhoni that " I love your hairstyle and keep this hairstyle is suits on you. "
International Career
Mahendra Singh Dhoni was selected on the basis of his Indian cricket match for the ODI match against Bangladesh, he first saw Rahul Dravid wicket keeping in the match. He did not get a good start in his first match against Bangladesh, then he was picked for the Pakistan ODI series. Mahendra Singh Dhoni has faced many up and down during the match. His performance was low but still, he was awarded man of the match. But after so many struggles he and his team won the world cup on 24th September 2007. It was the happiest moment for team India as he won it after so many years. After so many leads in International cricket matches, Dhoni announced his retirement from International matches on the day of India's 74th independence.
Indian Premier League(IPL)
As Indian Premier League(IPL)  first season was started in April 2008. Chennai Super Kings hired Mahendra Singh Dhoni for $ 1.5 million which made him the most expensive player in IPL. As Dhoni was the captain for CSK in IPL, CSK won 2010, 2011, and 2018 titles of IPL. Well in this season(2021) CSK is at the top of the scoreboard in IPL. Mahendra Singh Dhoni is also once won the title of IPL  thrice in a row.
Awards And Achievements
National Awards
Dhyan Chand Award in 2007
Padma Shri Award in 2019
Padma Bhushan Award in 2018
Sports Awards
ICC ODI player of the year in 2008
ICC World Test XI in 2009 , 2010 and 2013
Castrol Indian Cricket of the year in 2011
ICC Men's T20 team of the decade in 2011-2020
ICC Spirit of the cricket award in 2011-2020
World ODI XI awards in 2006 , 2008 , 2009 , 2010 , 2011 , 2012 , 2013 , 2014
Other Awards
MTV Youth icon of the year in 2006
Lieutenant Colonel Rank in 2011
LG People's choice award in 2013
CNN News18 Indian of the year in 2011
Some Fun Facts
Captain Cool loves to have chicken and hot chocolate fudge.
Dhoni is fond of his pets(4 dogs) Sam(Belgian Malinois) , Lily(White Husky) , Gabbar(White Husky) and Zoya(German Shepherd).
Mahi is fond of bikes , he has two garage which has a collection of bikes such as Kawasaki Ninja H2 , Confederate Hellcat , BSA ,Yamaha RX100 and many more.
After seeing John Abraham's long hairs Mahi was inspired by his look during his initial period.
He is a fan of WWE , his favourite wrestler are Bret and Hulk .
Dhoni also has a collection of cars in his garage such as Hummer H2 , Land Rover Freelander 2 , Audi Q7 , Nissan Jonga , GMC Sierra and many more.
Dhoni's biopic was also made (M . S . Dhoni:The Untold Story) , the movie has a story from his childhood to 2011 world cup.
Follow Us