America's Got Talent is an American talent show competition, broadcast on NBC(National Broadcasting Company) television network since 2003. The show received many positive reviews from the audience and worldwide critics.
America's Got Talent Show is part of the global Got Talent franchise created by Simon Cowell. The program is produced by Fremantle USA. This show welcomes all kinds of talent from every place. However, most of the winners of the show are a singer. The show is judge by an amazing
It offers the opportunity to the citizens to demonstrate the skills on a national stage. This program more attracts a variety of participants, from across the United States and abroad, to take part and who possess some form of talents, with acts ranging from singing, dancing,  stunts, comedy, magic, variety, and other genres.
America's Got Talent Winners List
Some of the most successful America's Got Talent winners have been singers. Two of the last three "America's Got Talent" winners have been youngsters. The 2017 "AGT" champion was 12-year-old singing ventriloquist Darci Lynne Farmer. And songwriter/ukelele Grace VanderWaal was also 12 when she won in 2016.
Here are the Winners result of America's Got Talent.
1. Bianca Ryan
Winner of the first AGT season is Bianca Ryan.
The first season was announced in May. Auditions took place in June within Los Angeles, where the live-round episodes were also broadcast from, New York, and Chicago.
Bianca Ryan is a famous American singer and songwriter. Who won first America's Got Talent competition at age 11 on 16 august 2006 by her singing talent. After she won, her self-titled debut album was released shortly and she followed it with a pair of Christmas albums.
Now, she active on her YouTube channel and her latest song are "They Wanna Be Us Now". The video has crossed 116k views.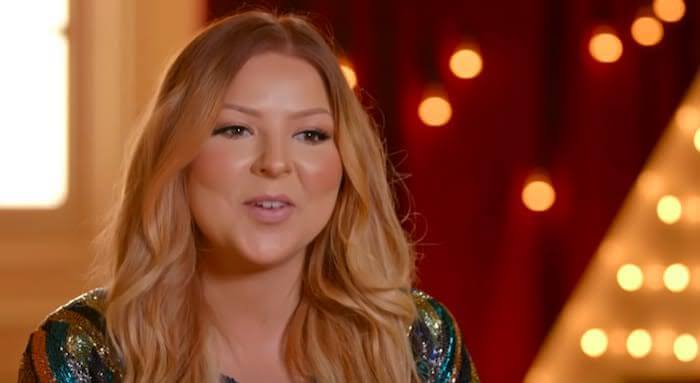 2. Terry Fator
Winner of the Second AGT season is Terry Fator.
The second season was aired during 2007, between June 5 to August 21. Terry Fator is an American ventriloquist, impressionist, and comedian. In 2008, he won season 2nd of America's Got Talent. He uses several different puppets in his act.
In 2008, Fator was signed on as the headliner at The Mirage hotel and casino in Las Vegas, Nevada.
Fortunately, the S2 went on to have a successful career after winning the title. After won the 2nd season of America's Got Talent, Singing ventriloquist enabled him to get various types of jobs around the country and he never had to worry about the money.
Now he does show all over the world. You can buy tickets from his website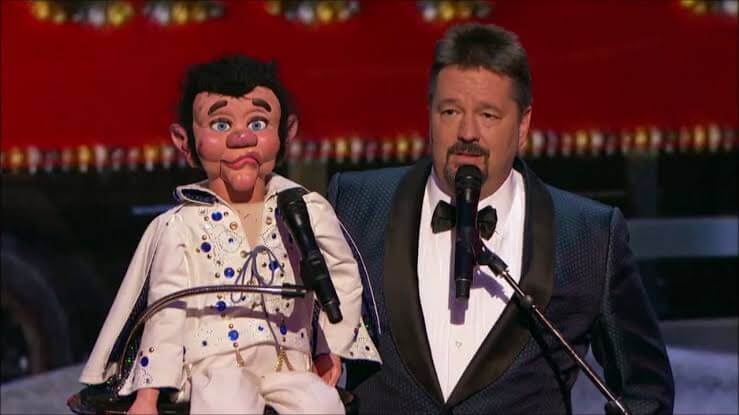 3. Neal E. Boyd
Winner of 3rd AGT season is Neal E. Boyd.
The third season was aired during 2008, between June 17 to October 1. The Opera Singer was the winner of season three of America's Got Talent, and released his debut album, My American Dream, on June 23, 2009.  Evans performed for many political events and presidents.
In 2012 Neal ran for Missouri House of Representatives, but Democrat Steve Hodges defeated him. Sadly, Boyd died at the age of 42 on June 10, 2018. According to the Wikipedia page, the cause of death heart failure, kidney failure, and liver disease.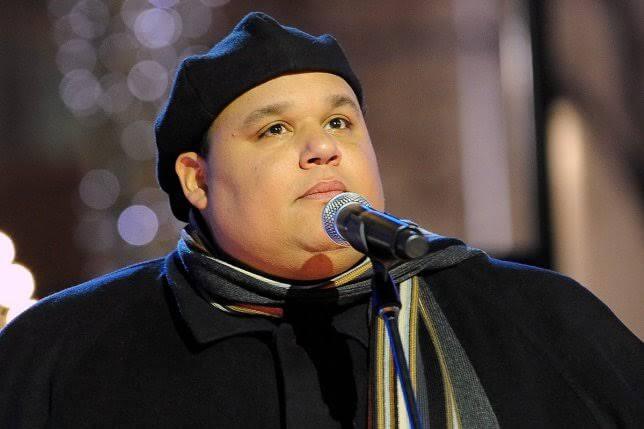 4. Kevin Skinner
Winner of the 4th AGT season is Kevin Skinner.
The fourth season was aired during 2009, between June 23 to September 19. Kevin Skinner won AGT Season 4 on September 16, 2009. He is an American country singer and guitarist and Kevin defeated runner-up Barbara Padilla.
In 2010, he released an album called "Long Ride" after singing songs like "If Tomorrow Never Comes" and "Always on My Mind" on the show. Kevin went missing 2014 and the mental illness led his wife to divorce him as well.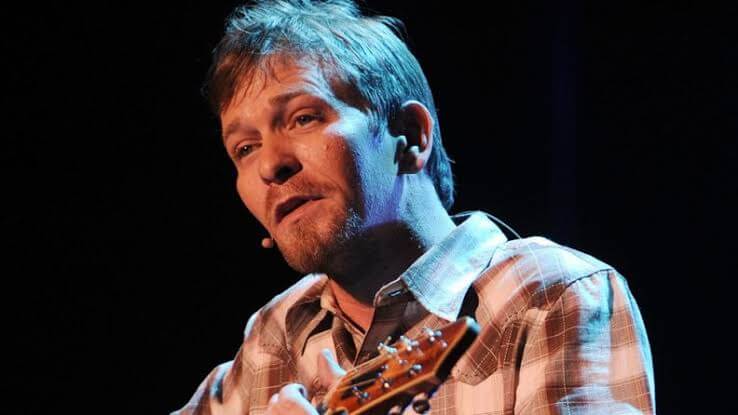 5. Michael Grimm
Winner of the 5th AGT season is Michael Grimm.
The fifth season was aired during 2010, between June 1 to September 15. Michael Grimm is an American singer and songwriter who won season five of America's Got Talent. Moreover, he is a successful musician that risen to fame after AGT.
Since then, he's released five studio albums and one live album, with the most recent being 2015's Grimm.  And it has songs such as "Fallin'" by Alicia Keys and "Simple Man" by Lynyrd Skynyrd. Michael proposed his girlfriend on "The Ellen DeGeneres Show."
He's appeared on Ellen and was the opener for rock legend Stevie Nicks during her 2011 tour.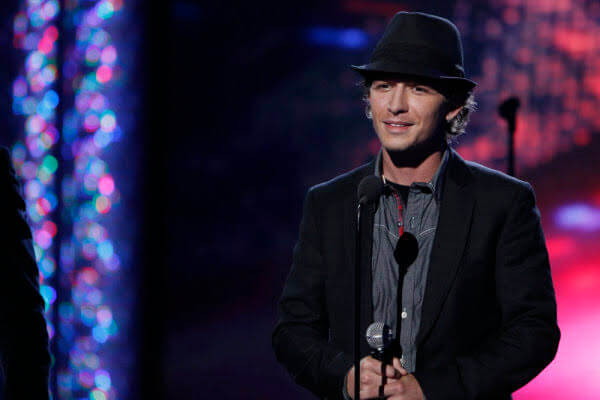 6. Landau Eugene Murphy JR.
Winner of the 6th AGT season is Landau Eugene Murphy JR.
The sixth season was aired during 2011, between May 31 to September 14. Auditions took place in Winter – early Spring of that year – televised auditions within Los Angeles, New York, Atlanta, Houston, Minneapolis, and Seattle; and non-televised auditions in Denver and Chicago.
Landau Eugene Murphy Jr. is an American jazz singer who won the sixth season of America's Got Talent on 14 September 2011.
Since taking home the show's million-dollar prize, Murphy, 44, has appeared on notable talk shows like The Today Show, The View, The Wendy Williams Show, and Good Day LA. He has released three studio albums, with the most recent being 2016's Landau.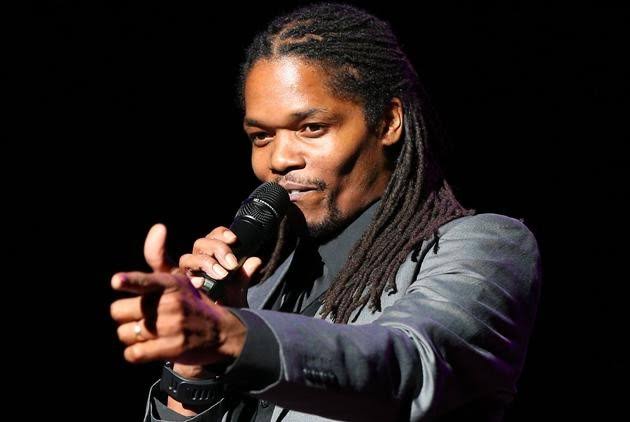 7. Olate Dogs
Winner of the 7th AGT season is Olate Dogs.
The seventh season was aired during 2012, between May 14 to September 13. Auditions were held between October 2011 to February 2012, within the cities of New York, Washington, D.C., Tampa, Charlotte, Austin, Anaheim, St. Louis, and San Francisco.
Moreover, Olate Dogs won the hearts of the audience and they beat runner-up comedian Tom Cotter and musician William Close with a majority of votes.
The Olate Dogs left home with $1,00,000 million prize money and they make an occasional television appearance. Judge Osbourne is a loving dog and she joking said, "I'm going to keep one of the dogs."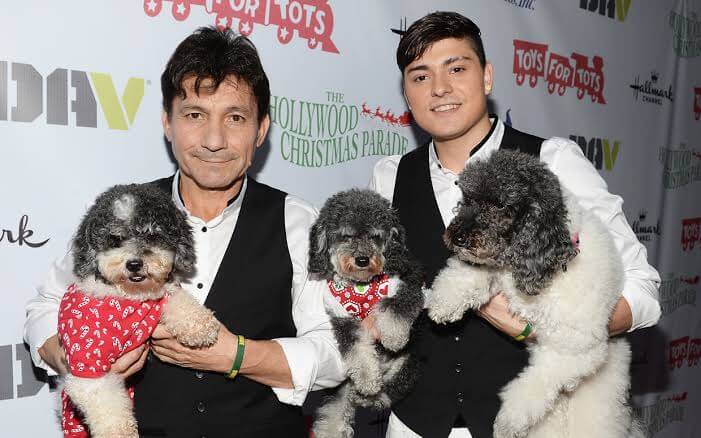 8. Kenichi Ebina
Winner of the 8th AGT season is Kenichi Ebina.
The eighth season was aired during 2013, between June 4 to September 18. Kenichi is a Japanese performance artist and he is performing on various stages around the world. Ebina maintains a low profile in media is the S8 winner. He won against stand-up comedian Taylor Williamson after receiving a majority of the public votes.
Ebina launched an app called "Dance-ish Me" similar to JibJab that lets the users upload photos in various dance positions.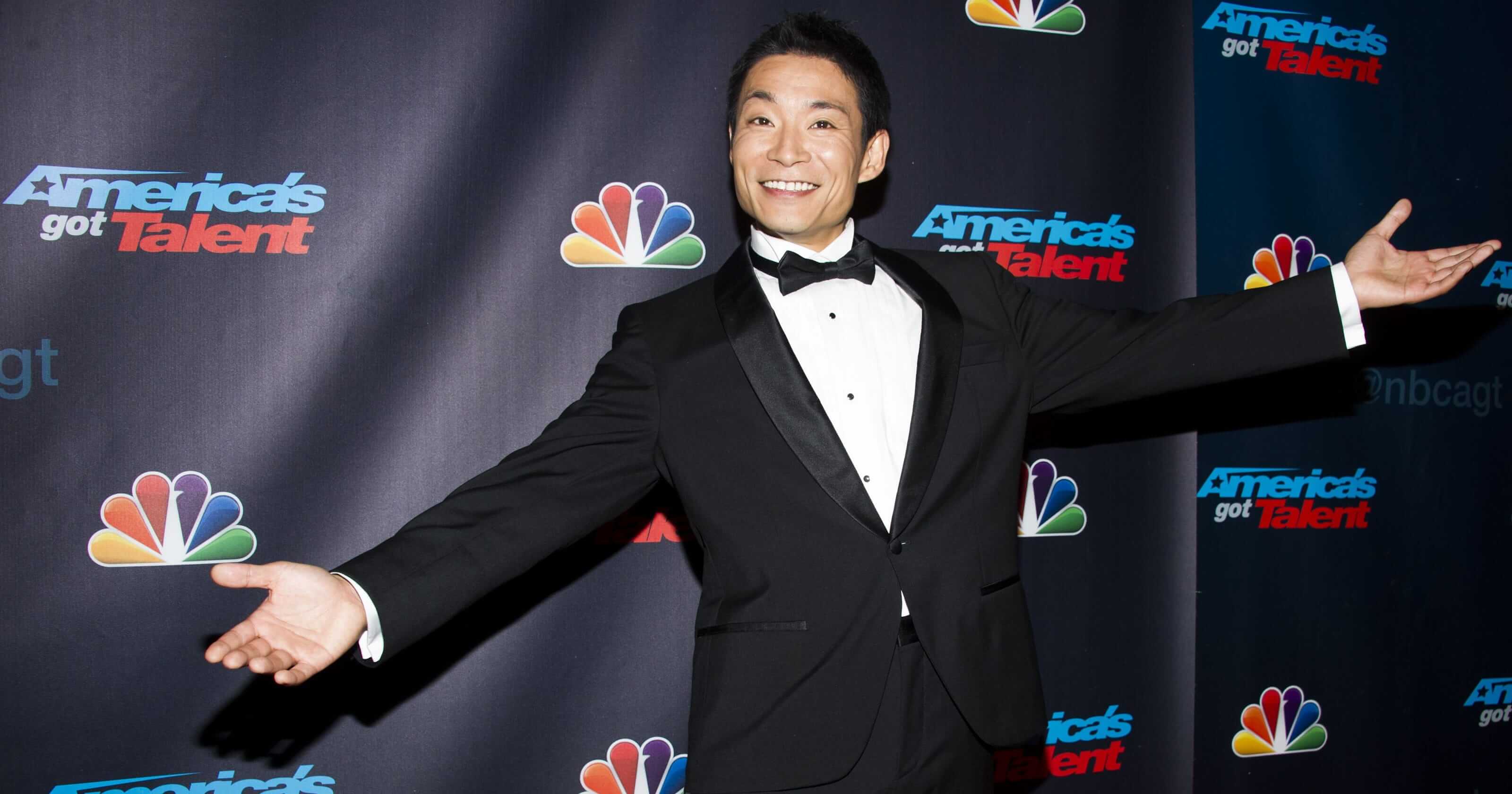 9. Mat Franco
Winner of the 9th AGT season is Mat Franco.
The ninth season was aired during 2014, between May 27 to September 17. Mat Franco is an American magician who won the ninth season of America's Got Talent. Since then, he's hosted several TV specials, making him the first AGT winner to get a spinoff show of his own. Franco, 31, is also headlining at The LINQ Hotel and Casino at the Mat Franco Theater in Las Vegas.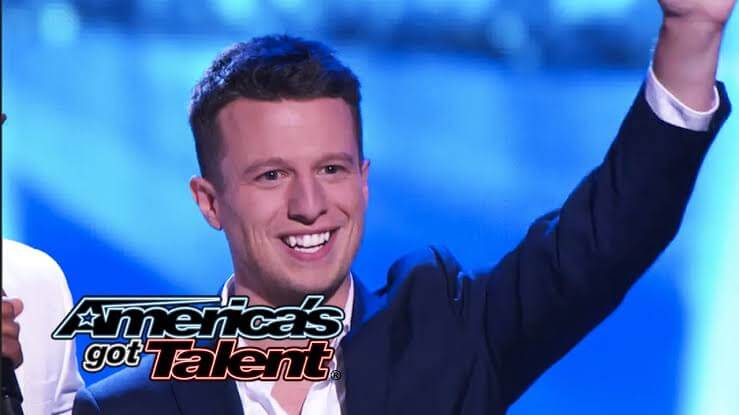 10. Paul Zerdin
Winner of the 1oth AGT season is Paul Zerdin.
The tenth season was aired during 2015, between May 26 to September 16. Paul Zerdin is a British comedian and ventriloquist who won America's Got Talent season ten.
Moreover, he's been on several nationwide tours, including Paul Zerdin LIVE, which started in 2017, and has appeared as himself on the game show Who Wants to Be a Millionaire? Zerdin, 46, recently played a supporting role in the London Palladium's version of Snow White.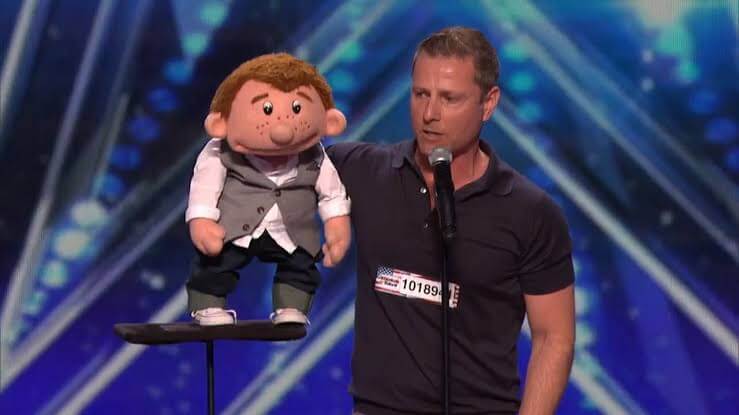 11. Grace VanderWaal
Winner of the 11th AGT season is Grace VenderWaal.
The eleventh season was aired during 2016, between May 31 to September 16. Open auditions were held between late 2015 to early 2016, within Detroit, New York, Phoenix, Salt Lake City, Las Vegas, San Jose, San Diego, Kansas City, Los Angeles, Atlanta, Orlando, and Dallas.
Grace VanderWaal is an American singer and songwriter who took home the top spot during season eleven of America's Got Talent. She released the EP Perfectly Imperfect in 2016 and followed it with her debut album Just the Beginning in 2017. VanderWaal, 15, was also the opening act for pop-rock group Imagine Dragons during their Evolve World Tour.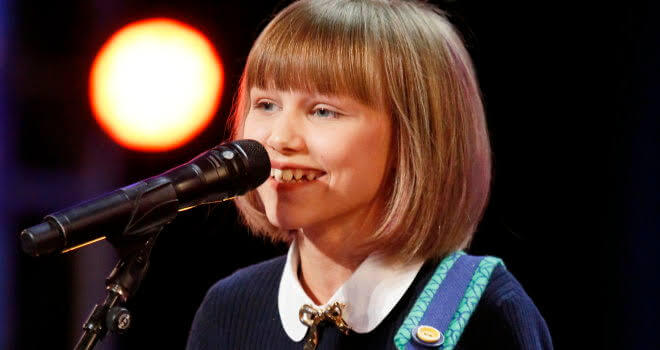 12. Darci Lynne Farmer
Winner of the 12th AGT season is Darci Lynne Farmer.
The twelfth season was aired during 2017, between May 30 to September 20. Open auditions were held in late 2016 to early 2017, within Chicago, Austin, Cleveland, Jacksonville, Philadelphia, Las Vegas, San Diego, New York, Charleston, Memphis, and Los Angeles.
Darci Lynne Farmer is an American ventriloquist and singer who won season twelve of America's Got Talent. Since then, she's appeared on several talks shows and hosted the NBC holiday special Darci Lynne: My Hometown Christmas in 2018. Farmer, 14, returned as a contestant on America's Got Talent: The Champions, but she did not receive enough votes to advance.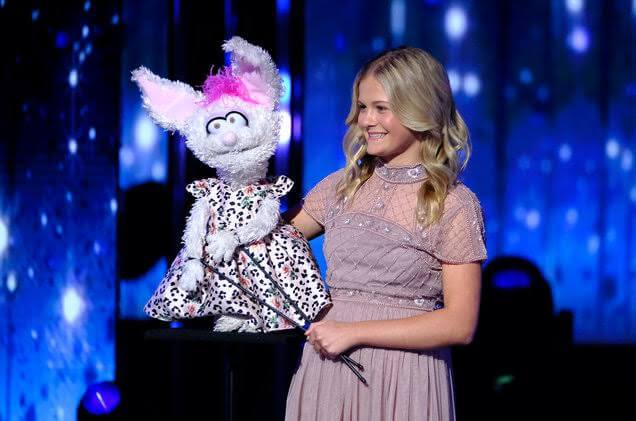 13. Shin Lim
Winner of the 13th AGT season is Shin Lim.
The thirteenth season was aired during 2018, between May 29 to September 19. Shin Lim is a magician who won the most recent season of America's Got Talent. Also, he defeated runner-up acrobatic group Zurcaroh with public votes in 2018. Shin is the second individual to win America's Got Talent after Mat Franco in Season 9.
He is currently engaged to Australian dancer Casey Thomas and he proposed her in front of 2000 people during House of Magic in Macau. Shin lives in Boston, Massachusetts, United States of America.
He appeared on America's Got Talent: The Champions, where he was edged out by Darci Lynne Farmer. Shin is active since 2010 and he won the Merlin Award for "Best Close-Up Magician" of 2018.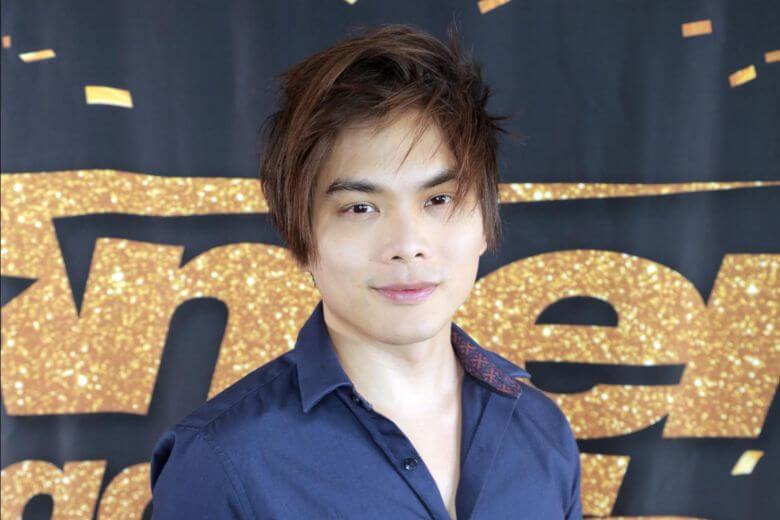 14. Kodi Lee
Winner of the 14th AGT season is Kodi Lee.
The fourteenth season began broadcasting on May 28, 2019.
Winner: Kodi Lee.
Runner-up: Detroit Youth Choir.
Third place: Ryan Niemiller.
Besides, Kodi collects a $1 million grand prize and gets a chance to headline at a Las Vegas casino.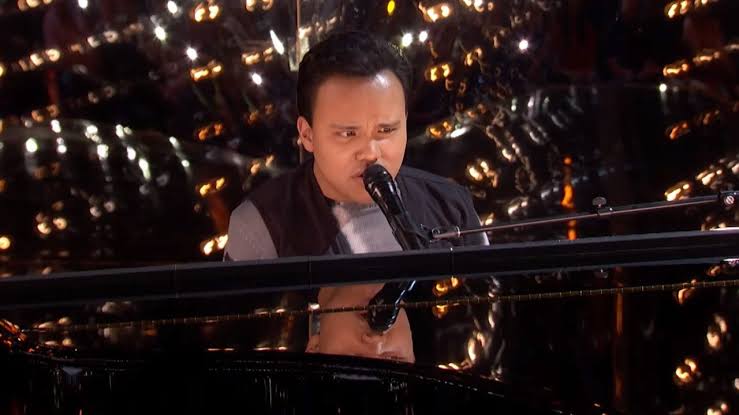 Judges and Hosts
Season
Host
Judges (in order of the first appearance)
1
Regis Philbin
Piers Morgan
David Hasselhoff
Brandy Norwood
N/A
2
Jerry Springer
Sharon Osbourne
3
4
Nick Cannon
5
Howie Mandel
6
7
Howard Stern
8
Mel B
Heidi Klum
9
10
11
Simon Cowell
12
Tyra Banks
13
14
Terry Crews
Gabrielle Union
Julianne Hough
Blog You May Like
Follow Us